Find The Missing Peace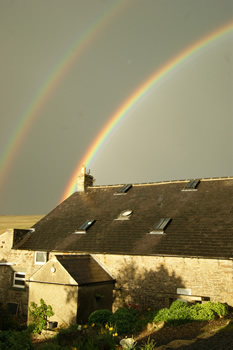 This area in the North Pennines is known as the last wilderness. We endeavour to get as close to our environment as possible and are self-sufficient for electricity as well as produce.
Most of us at some time or another experience the need to put the brakes on in life and have real quality time out. Our Red Brick barn conversion is the ideal place to do this - well away from the noise and routine of daily life and a chance for your body to regain its energy and momentum, at its own pace.
If you feel you need professional counselling support while you are here, we are ready and qualified to work with you to regain your balance.
Some of our clients visit us at monthly intervals and have professional support and then choose to come back at a later date just for a short break and to recharge their batteries.
There are a variety of retreats available from corporate to those designed for therapists group to individual. Please have a look at the online brochure for an example. Bespoke retreats are available on request.
The choice is always yours.
An Invitation to a Reflective Retreat in the North Pennines » (PDF document)